"I just have to tell you all something that you might already know from one of the News3 media clips…I have this 'thing' about angels.

When we met Tina 5-6 years ago, it was truly a blessing. Tanya and I were talking recently about how Tina would kind of take Tanya under her wing. I so appreciated it, because it was important for Tanya to keep her independence as her disease progressed.

As Tina is in our life now, we prepare for another brain surgery. With Tanya's health fluctuating, Tina plays an important role and is considered by us to be Family (she'll soon be Tanya's God-Mother). She cares for Tanya's well-being by doing what she does with the website (such as screening email content, designing/maintaining and ever updating the website and blog); as well as contacting people and helping us sort out what needs to be done.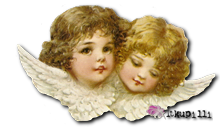 All of this helps me to be able to spend more time with my girls and gives me more time to work with the doctors regarding my daughter's health issues. We could not survive without all the help Tina is assisting us with. Tina is an angel to our family.

Love and Blessings, Karen"
July 01, 2010